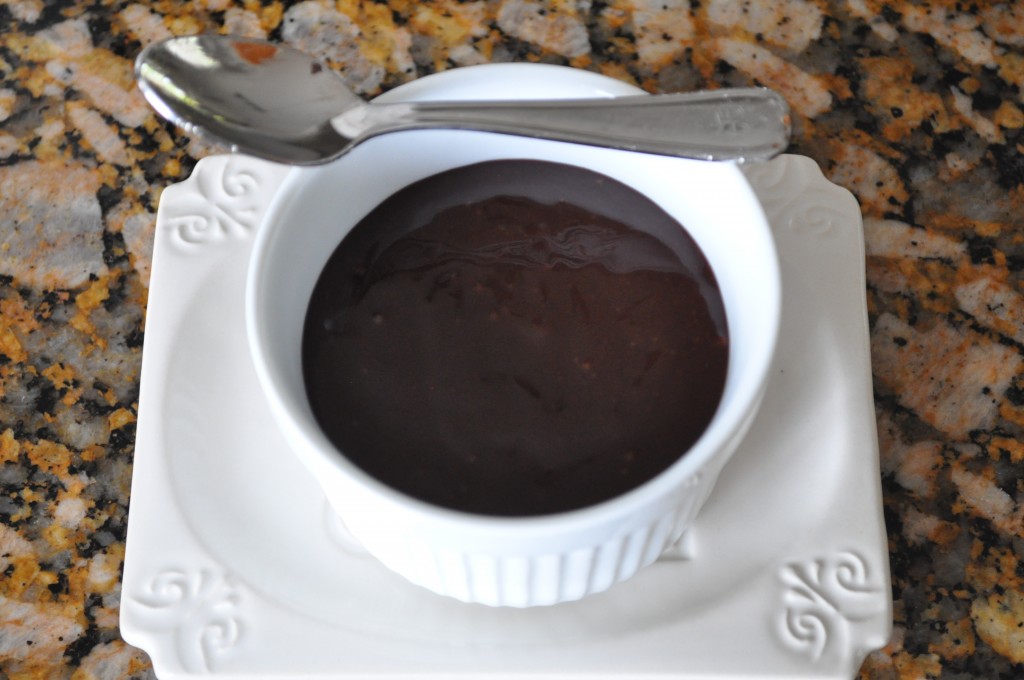 1          Cup Heavy Cream
¼         Cup Light Corn Syrup
4          Tablespoons Unsalted Butter
             Pinch of Salt
8          Ounces Very Good Quality Semi-Sweet Chocolate, Finely Chopped (I like to use Chalabault Chocolate)
Place chopped chocolate in a medium sized bowl.
Bring the cream, corn syrup, butter and salt to a boil in a small saucepan over medium high heat.  Be sure to not let it boil over.  It will make a mess.
Pour hot cream mixture over chopped chocolate.  Be sure chocolate is completely covered with mixture.  Let stand about 5 minutes and gently whisk until combined.  Let cool.
This wonderful sauce can be made several days in advance.  Once cooled put into a plastic container or glass jar and cover with lid.  Refrigerate.  To serve place in microwave for a minute on high heat or place container in a pan of hot water and let it sit for about 10 minutes.  The sauce will loosen up but not be too hot for the ice cream cake.