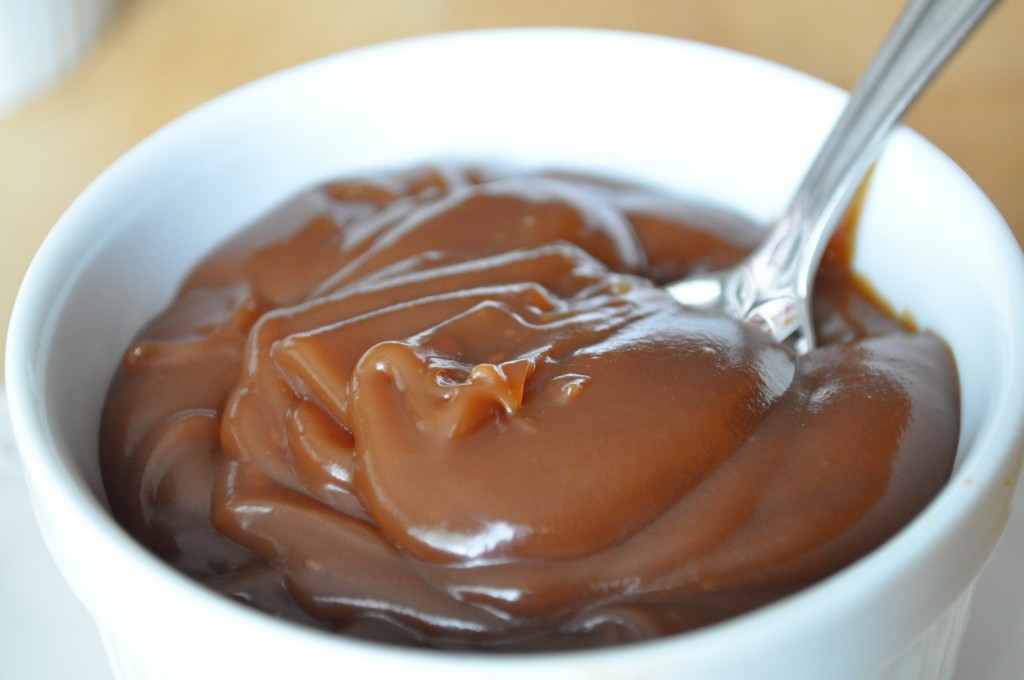 Makes 3 Cups
2          Cups Granulated Sugar
¼         Cup Water
2          Cups Heavy Cream, Heated
In a medium-large heavy sauce pan (a 6 quart size is best) place 2 cups sugar and 1/4 cup water.  Swirl pan over high heat until sugar is dissolved and cook until mixture turns brown NOT BURNT.  Remove from heat:  CAREFULLY and SLOWLY add 2 heated cups heavy cream.  When you add the cream to the sugar mixture it will bubble up and if you add too much too fast it will flow over the sides of the pan.  This could be dangerous so please be careful.  Mix with a large stainless steel spoon and return to heat.  Simmer the sauce over medium heat until temperature on candy thermometer reaches 228 degrees.  Remove from heat and let cool.
Store the caramel sauce in an air-tight container for up to one month.
Hints and Tips:  For salted caramel sauce add 1 teaspoon fleur de sal after you add the warm cream to the sugar.