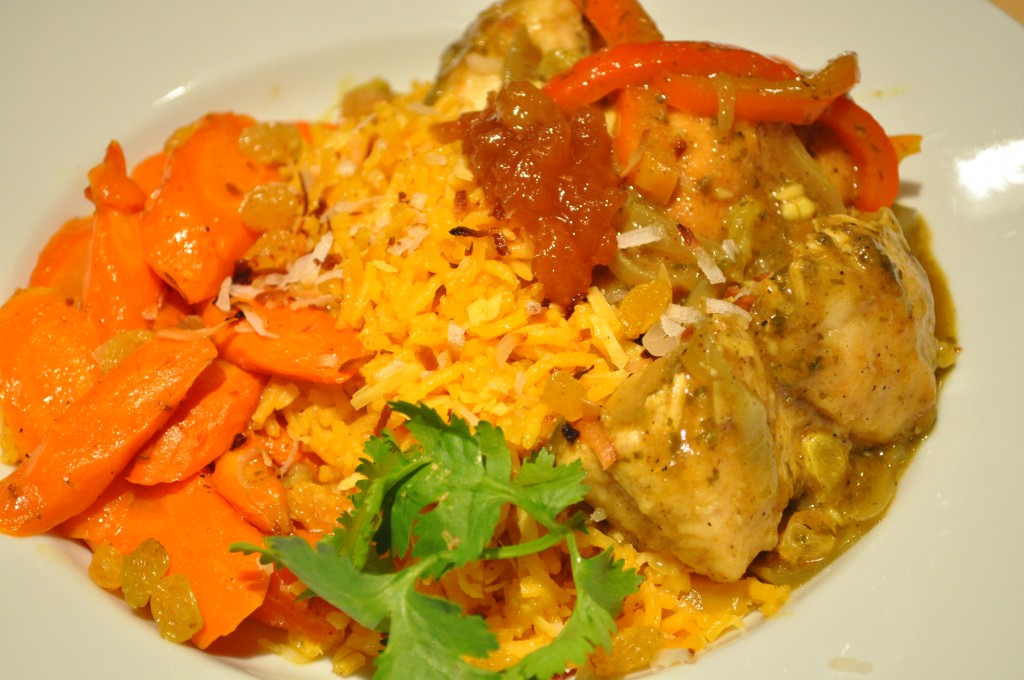 2          Tablespoons Vegetable Oil.
½         Teaspoon Saffron Threads
1          Small Sweet Onion Finely Chopped
1          Cup Basmati Rice, Rinsed To Remove Excess Starch
½         Teaspoon Ground Cloves
½         Cup Shredded Coconut
2          Cups Homemade Chicken Stock
or Canned Low Sodium Chicken Stock, Heated Until Just Boiling
2          Teaspoons Coarse Sea Salt
1          Teaspoon Freshly Ground Black Pepper
Preheat oven to 425°.
In a 4-quart saucepan heat the oil. Add onion and saffron. Sautee gently until onion is translucent. Add rice, coconut and ground cloves and sauté 3 minutes stirring frequently. Add the hot stock, salt and pepper. Stir and cover with a tight fitting lid. Transfer to preheated oven for 15 – 20 minutes until all liquid is absorbed.