If you are like me you probably have a recipe box containing old recipes handed down from your Mother, Grandmothers and Aunts that bring back memories of days gone by when you were a child enjoying all of the delicious food they made. But now you have this box of recipes that are incredibly vague and you don't know where to start. I can help you create new memories with these recipes by deciphering and organizing what was written so you can make old memories become new again.
I have added this page, RECIPE REPAIR. All you have to do is send me the recipe and I will rewrite it with exact measurement and ingredients that Mom, Grandma and Auntie used. I did this with many of my Mom's recipes with great success.
Here is one example: This is my Mother's recipe for SATONI which is CALZONE or EASTER PIZZA. This was my Grandmother Lucia's recipe that my Mother interpreted. Notice the amount of flour, "Add enough flour to make a soft dough. Like for a coffee cake." WHAT? And how about "Bake at"? No oven temperature to go by.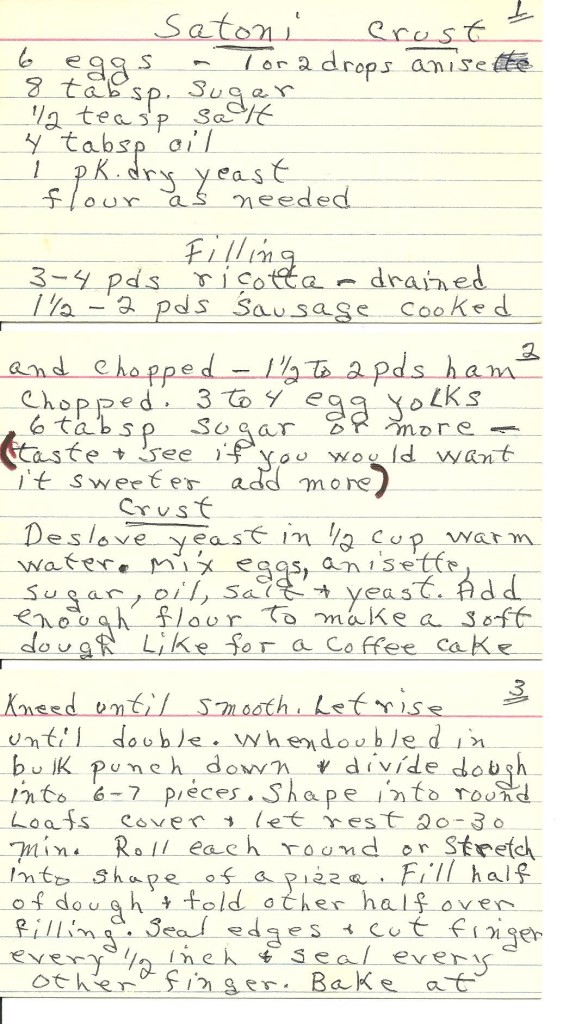 What I did was make the recipe several times until I got it just right. Here is my updated version of my Mother's version of her Mother's Satori recipe: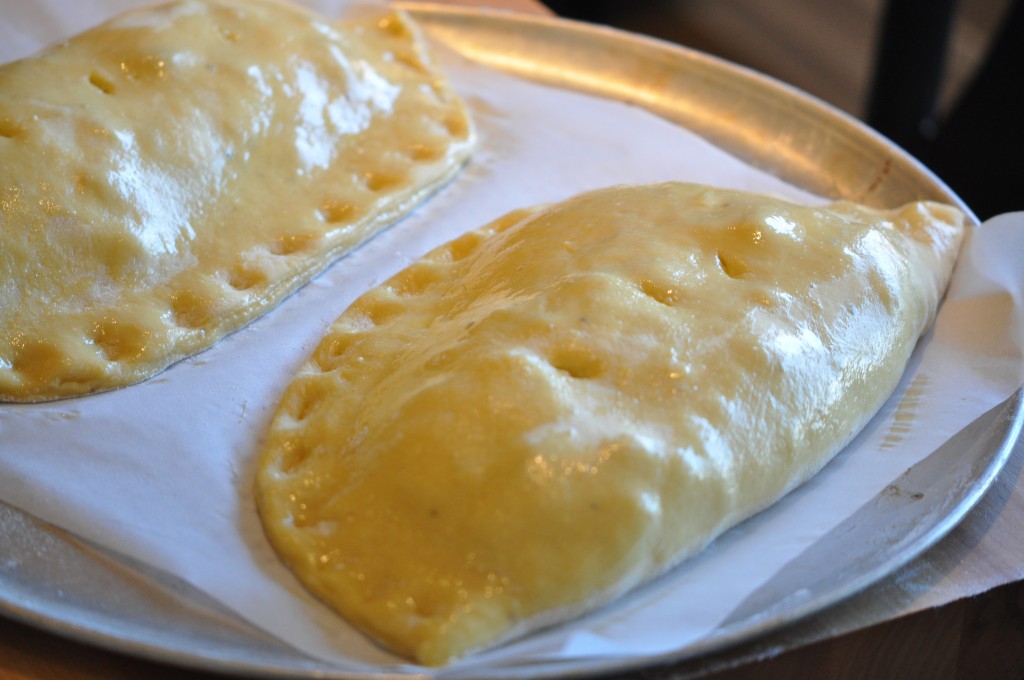 Satoni Ready For The Oven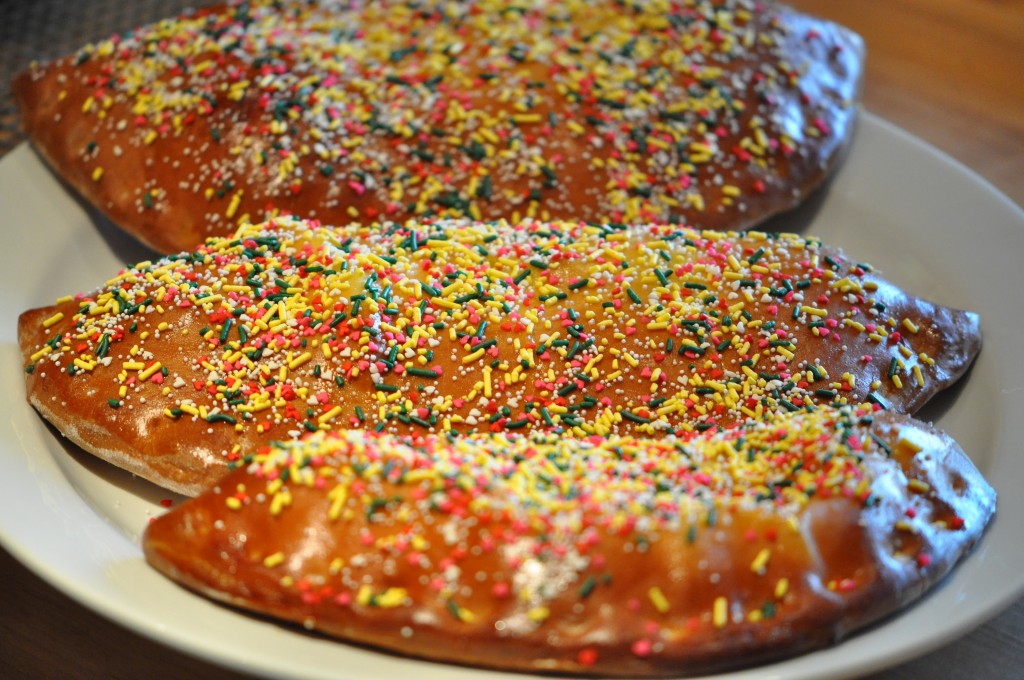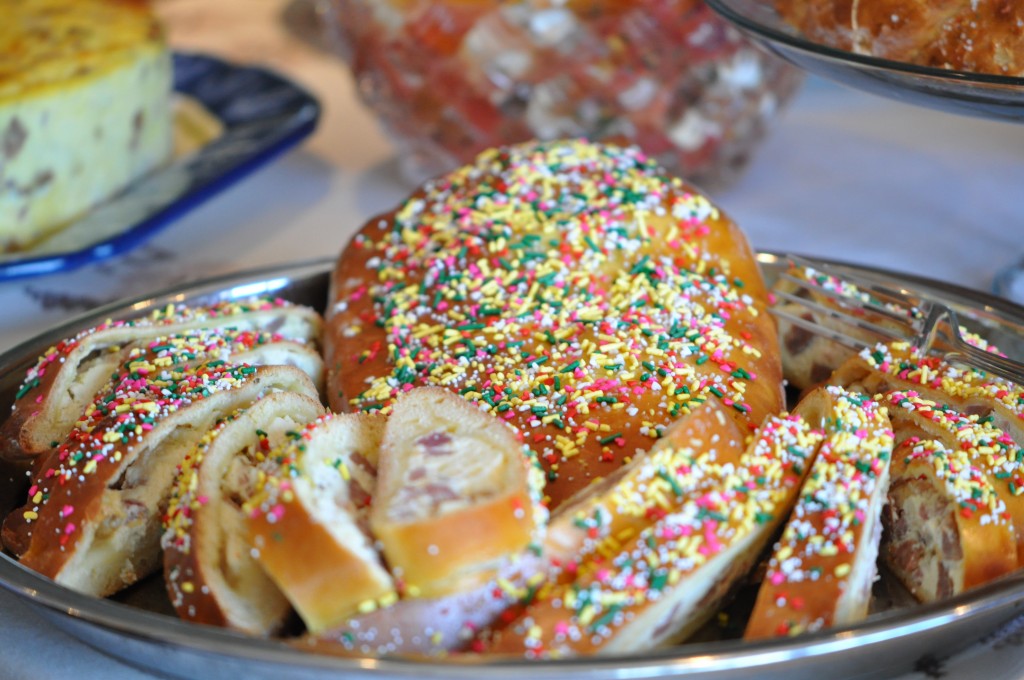 Makes 6 Satoni
For the Dough
1        Package Active Dry Yeast (1/4 Ounce, Not Instant)
6        Large Eggs
8        Tablespoons Granulated Sugar
4        Tablespoons Vegetable Oil
2        Drops Pure Anise Oil
1        Teaspoon Fine Sea Salt
6-7     Cups All-Purpose Unbleached Flour
For the Filling
4        Lbs. Whole Milk Ricotta, Drained
1.5     Pounds Italian Sausage, Cooked and Cut into Small Dice
1.5     Pounds Ham Steak, Cut into Small Dice
4        Large Egg Yolks
6        Tablespoons Granulated Sugar
1        Teaspoon Fine Sea Salt
½       Teaspoon Freshly Ground Black Pepper
For the Glaze
2        Large Eggs
1        Tablespoon Water
1        Cup Pastel Candy Jimmies
Make the Dough
In the bowl of a standing mixer fitted with the dough hook, dissolve the yeast in ½ cup warm water (110 Degrees F).  Set aside until yeast begins to foam, about 5 minutes.  Lightly beat the eggs with a fork.  Add the sugar, vegetable oil, anise oil and salt to the eggs and add this to the yeast.  With the mixer on low, gradually add the flour one cup at a time.  Add enough flour to make a soft dough.  You may not need all seven cups.  With the mixer still on low, knead the dough until smooth and soft.  Transfer dough to a large bowl that has been lightly oiled with a small amount of vegetable oil, cover with a tea towel and let rise in a warm, draft free place until double in volume, about 1½ to 2 hours.  Punch down the dough, divide into 6 equal pieces.  Shape the pieces into balls.  Set aside on two trays lined with plastic wrap and let rest for 30 minutes.
Make the Filling
While the dough is rising, make the filling.  In a large bowl, mix all of the filling ingredients together until well combined.  Set a side at room temperature.
Forming and Baking the Satoni
Preheat oven to 350ºF with the rack in the middle of the oven.
On a lightly floured board, roll each piece of dough into a 10" to 12" Round.
Divide the filling between the six rounds, placing the filling on one side of the round.  Leave at least a two inch boarder.  Mix the 2 eggs with the water and brush a little of the egg wash on the boarder.  Fold the dough over the filling and decoratively crimp the edges being sure to completely seal the filling.  Brush the top of each of the Satonis with a little egg wash.  Poke three small holes on top of the Satoni with a thin bladed knife.  This helps the steam escape and will prevent cracking.  Transfer the Satonis to 3 half sheet pans (13″x18″) lined with parchment paper, 2 Satonis per half sheet pan.  Bake each pan separately until golden brown, about 25-35 minutes.  Rotate the pan half way through the cooking time.  (You can either roll out and fill two at a time and while one pan is baking you can roll out the next two.)
Cool on a wire rack.  Once completely cooled, very lightly brush some of the egg wash onto each Satoni and sprinkle with the pastel jimmies.  Be sure the Satonis are completely cooled through and through before sprinkling with the jimmies.
Store the Satonis overnight at room temperature.
~~~~~~~~~~~~~~~~~~~~~~~~~~~
The point is, I can help you bring back those delicious recipes in a way you will be able to understand. Once done you can pass these recipes on to your family so they can make them for their families. Doing this will help keep traditions alive. I will also help you with any recipe that you are having trouble with or doesn't work for you. I can even help you locate items in the recipes that you can't find.
All you have to do is email me with a copy of the recipe. I will get it back to you rewritten in a way you will understand. I will do it privately if you wish or on this site. You decide:  You may not want to share your family's recipes with the whole world and I will respect your wishes. Send pictures if you have any and I will send my pictures back to you.
This sounds like a lot of fun so join in and let's get started restoring, rewriting, recapturing your delicious memories.
camille@camillecooksforyou.com